Location
Company Profile
Location(Global Network)
Mitsui High-tec, Inc. and affiliated firms have early advanced to overseas countries under the policy of end-user-oriented siting of factories and Representative Office. The first overseas Representative Office was opened in Chicago, USA in 1966, and the first overseas factory was constructed in Chicago in 1972.
Products of Mitsui High-tec, Inc. and affiliated firms are used anytime and anywhere in the world.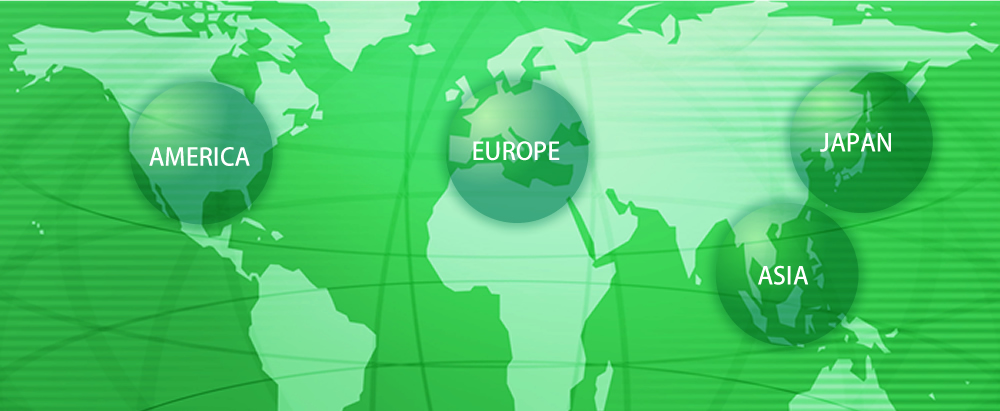 Location at consuming regions
Since 30 and several years before, our company has been shipping products not only to domestic sites but also to overseas countries such as USA and Southeast Asian countries, enjoying a reputation of export-contributing company supplying stable export items. However, forecasting customers' requirement to "manufacture products and provide service near their factories".
Since then, aiming to be a global enterprise, we have been constructing overseas production bases according to the basic concept of "Manufacture close to customer", that is, to manufacture necessary products near customer's factory at a required quantity and supply them at the right time required.
In a trend that main Japanese users are shifting their production base to overseas countries, subsidiary companies of ours are making steady progress in business by establishing a system to supply high-quality products in a short period based on ultra-precision technology.